Some challenges needet to be changed, so there are some missing Challenge numbers.
#Challenge 1:
Eco-navigator - the ultimate office waste handling
Revamp office waste management with the innovative "EcoNav" robot! Design a cutting-edge autonomous robot that effortlessly navigates office spaces, collecting and categorizing trash bins. By implementing advanced machine vision, robust grasping mechanisms, and intelligent learning algorithms, EcoNav streamlines waste handling, optimizing routes, and promoting eco-friendly practices. Join us in creating a greener, smarter future for office environments.
#Challenge 2:
Robot beer garden
The primary goal is the automation and application of robotics in beer gardens. For this purpose, an innovative concept and an initial prototype will be developed, which provide a functional, hygienic, and flexible system for food preparation and service. This system is intended to cater to several thousand guests with various culinary offerings. Upon successful implementation after the challenge, there's a possibility for a functional test of the prototype at the renowned Nockherberg beer garden! In the long run, a successful concept also has the potential to be implemented not just in beer gardens, but also in cafeterias and hospitals.
#Challenge 4:
REWE DIGITAL CHALLENGE
Building a unified ordering platform for (autonomous) delivery 
Design and implement an MVP of an open API that can be connected to the frontend as well as to potential partners, using data such as GPS location, live tracking, load, refrigerated and non-refrigerated storage capacity, range, priority and other necessary options.
Realize an example of route & range optimization using multi drop with the shortest possible distances between customers, e.g., using a ground-based and/or a flying drone or UGV.
Present your solution at the hackfest and its potential to use energy and resources more efficiently.
#Challenge 5:
RoboBreakdown Quest: Unleashing Automation in Disassembly
Join us for a 5-day innovation sprint aimed at transforming the way we view product repair and reuse in the context of a circular economy.
The goal of our challenge is to generate disassembly and repair instruction from product data and package everything neatly in an AR application that supports repair workers.
We will delve deep into technologies like large language models and augmented reality to bring our vision to life.#
#Challenge 6:
FlowShift: Navigating Efficiency through Strategic Tracking
How can we use current technology (e.g. RFID tags) in order to track items, reduce waste and develop intelligent return or reuse systems?
Keyword "optimising material flows" and how to use some kind of tracking sensibly
#Challenge 8:
RE:THINK the circular Dashboard of the future
In this challenge you will dive into the world of the circular economy, with a real-world use-case from the automotive industry.
This is your opportunity to get a deeper understanding of circular principles and apply these by reimagening the automotive dashboard of the future.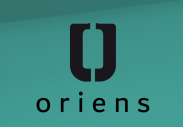 #Challenge 9:
A NEW ERA FOR DöNER KEBAB - A ROBOTIC CONCEPT FOR THE FOOD INDUSTRY
Oriens is the world's first and only completely enclosed, automatically controlled vertical grill for high-quality and hygienic preparation of kebab.
The innovative technology enables economically efficient, sustainable and safe preparation without any physical strain. 
The autonomous system cooks, portions and dispenses a predefined amount of meat. The enclosed design keeps the meat being refrigerated and hygienic.
#Challenge 10:
BE SAFE AND SUSTAINABLE
Imagine health care devices that improve the users' well-being and save precious resources. Develop a sustainable wearable device powered by amorphous solar cells providing energy for monitoring key health parameters. Allow users to monitor heart rate, blood sugar, and body temperature without worrying about a dead battery and wasting precious resources. Make it fashionable, comfortable, reliable, and compact.
#Challenge 12:
PLAY SMART - CRAFT WITH HEART! - A SERIOUS SUSTAINABILITY GAME
Do you love games? With this challenge you have the opportunity to build a real touchable, flexible and expandable sustainability game based on an existing digital idea. That's what it's about: in a multiplayer scenario establish your own economic and sustainable system in which you handle natural resources wisely, trade with other players and consciously select energy sources and production facilities. But be careful: your decisions also have an impact on nature and your environment!
#Challenge X:
CRAFTSENSE-SMART LADDER
During a previous Makeathon, namely Think.Make.Start., Craftsense team developed a basic prototype and business case for a smart ladder that aids users in preventing accidents and avoids any infliction of injuries. 
On the technical side, the challenge lies in developing a product that meets all the requirements of tools: it must be simple, easy to use, and extremely robust/durable. Further, to reduce unnecessary waste and allow for retrospective upgrades, the product shall have a modular design and be made of recyclable materials. On the business side, the challenge lies in the lack of transparency of existing demand and a lack of safety awareness of the users. 
The goal for Hackfest is to develop a more sophisticated prototype that meets requirements of circularity and find partners to produce and distribute the product.
And to our technical Support Team from:
Challenge and Partner SupporT